Hello PHSG Community,
Thank you so much for the #GirlsHighStrong Instagram campaign! I loved looking at all of your pics 🙂 Keep it going. Selection happens through October.
Chromebook Parent and Family Tech Support Centers have changed- 440 is no longer a location, but South Philadelphia High School is now open. More information can be found here.
Virtual Back to School Night is taking place Tuesday, 9/29. You will start in 2nd period at 6:00pm. You will "meet" using your classes' regular meeting links. You are following your regular schedule for the Back to Night event. Please assist your parents/guardians with access and technical difficulties.
The Nurse has added "Give Kids Sight Day" to the Nurse's Nook located on the website. If you are in need of glasses, sign-up. If you have been experiencing headaches, vision problems, etc. you should sign-up.
Remember, we need every parent/guardian to complete this Emergency Contact form. Only 73 students have completed this form. If you are absent the note can be found in the Student Handbook virtual addendum on the website or here.
Students 18 and over- voting has never been as important as it is this election. PLEASE VOTE. You can find a great resource for registering here.
Students 17 and over that are interested in assisting at the Polls on Election Day, please complete the form sent in last week's email and send to lmesi@philasd.org for my signature.
We are off next Monday, September 28, 2020.
It's Hispanic Heritage Month! Be sure to celebrate our sisters.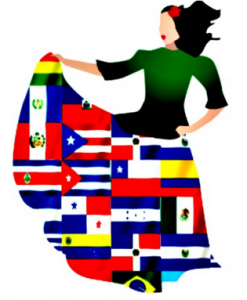 Have a great week,
Mrs. Mesi